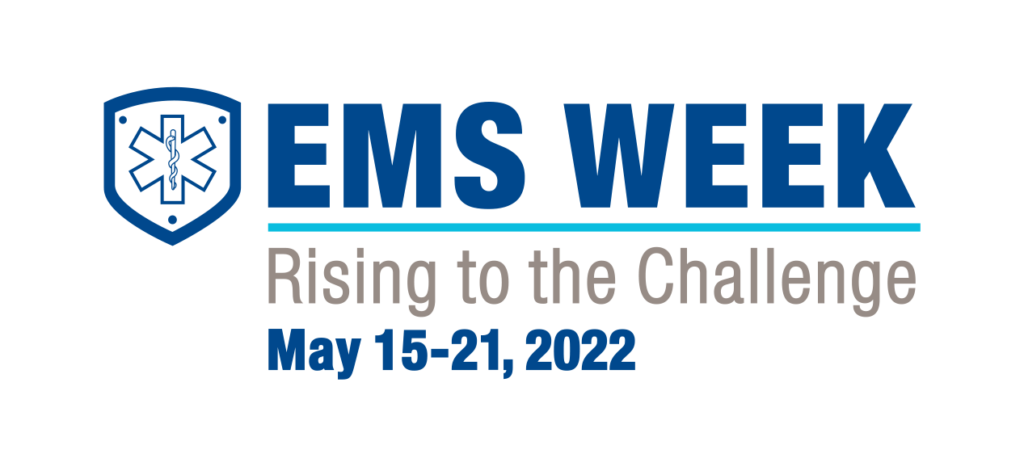 The Yakima Fire Department (YFD) is recognizing the professionals who provide emergency medical services (EMS) during National EMS Week, May 15-21.
"This is the 47th annual celebration of EMS Week, where we honor frontline heroes, dedicated to providing emergency medicine that saves so many lives every day," said Yakima Fire Chief Aaron Markham. "The theme of 'Rising to the Challenge' is particularly meaningful as it reminds us that EMS professionals are faced with so many challenges today and they still rise above them."
The EMS Week campaign supports and strengthens the EMS community by increasing awareness of the critical role of EMS.
"These heroes show up every day despite personal risk and hardship," said Markham. "The extraordinary environment in which they've operated during the past two years showcases their resilience, dedication and readiness."
In a proclamation issued earlier this month, Gov. Jay Inslee praised career and volunteer members of EMS teams for their work "…on the front lines actively caring for COVID-19 patients" and for their commitment to specialized training and continuing education to enhance their lifesaving skills.
In 1974, President Gerald Ford authorized EMS Week to celebrate EMS practitioners and the important work they do in our nation's communities. EMS Week is presented by the American College of Emergency Physicians (ACEP) in partnership with the National Associations of Emergency Medical Technicians (NAEMT).
Click Yakima Fire Department for more about YFD.