Yakima Firefighter Career Overview
Have you ever considered a career as a Yakima Firefighter?
Firefighting is very challenging and firefighters are trained to perform multiple activities other than just fighting fires.  Firefighter duties can include building inspections, disaster response, emergency medical response, technical rescue, water rescue, hazardous materials mitigation and fire prevention.  To learn more about a career as a Yakima Firefighter, explore the information below: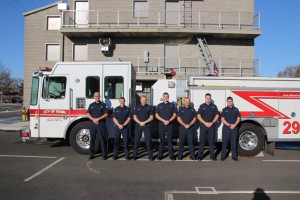 How do I apply to work for the Yakima Fire Department?
To access the City of Yakima's Human Resources information for hiring, click on the link below.
http://agency.governmentjobs.com/yakimawa/default.cfm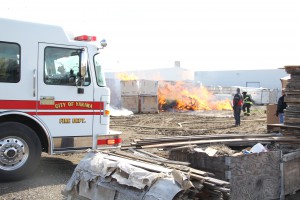 How do I apply for a career at Yakima Fire Department with Public Safety Testing?
To apply for Firefighter, Corrections and/or Police Officer Positions: The City of Yakima contracts with Public Safety Testing (PST) to conduct continuous testing.  To view agency requirements and start the application process click here (http://www.publicsafetytesting.com/) You will be able to fill out an initial application and select the testing date, time and location most convenient for you. Contact them directly at: 1-866-HIRE-911.
Getting Started with Public Safety Testing
A career in public safety is an honorable and rewarding one. There is no better place to start than with Public Safety Testing. Whether your dream is to be a firefighter, law enforcement officer, 911 dispatcher or corrections officer, we are here to help get you going. We make the testing and application process simple, convenient, affordable and effective.
Set up your account – An easy and quick profile management tool
Choose your career path – Law Enforcement, Corrections, Firefighter, Paramedic, 911 Dispatcher
Find an agency – Research our long list of agencies to test for
Test Calendar – Select the most convenient test date and/or location
Test just once and have your results sent to one or multiple agencies
Your scores will be sent to all of the agencies you applied to and ranked in order of your scores.