Yakima Fire Department (YFD) firefighters trained last week at Yakima Air Terminal-McAllister Field.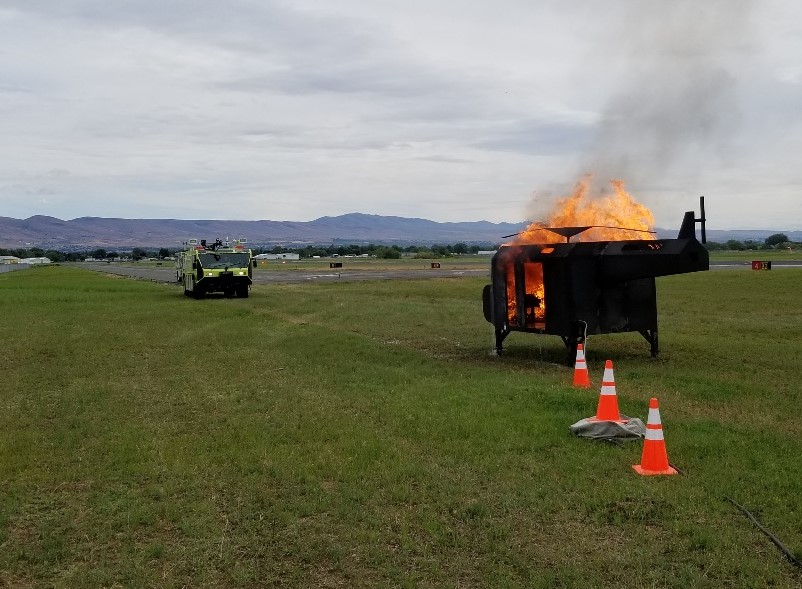 "The goal is to reinforce our skills and capabilities to extinguish a fire aboard an aircraft," said Yakima Deputy Fire Chief Patrick Reid.
About 18 YFD firefighters from Station 94, which is located at the airport, participated in the fire training. It is required annually by the Federal Administration Aviation.
During the week-long exercise, firefighters were trained on how to set up as they approach an aircraft on fire and setting up a crash fire rescue unit. The training also included setting up hand lines to attack a fire in the interior of a fuselage if there are occupants in the plane.
"We would like to thank the Yakima Training Center Fire Department for providing a portable live fire training simulator, which is a mock-up of an aircraft fuselage," said Yakima Fire Chief Aaron Markham. "The equipment provides a live fire for training purposes that is clean burning because it is fueled by propane."
Click https://yakimafire.com/ or call 575-6060 for more information about YFD.