The COVID-19 (coronavirus) pandemic is a rapidly evolving situation with more than 25,000 confirmed cases in Yakima County. The Yakima Fire Department (YFD) continues to serve the community during this pandemic and is taking the following precautions: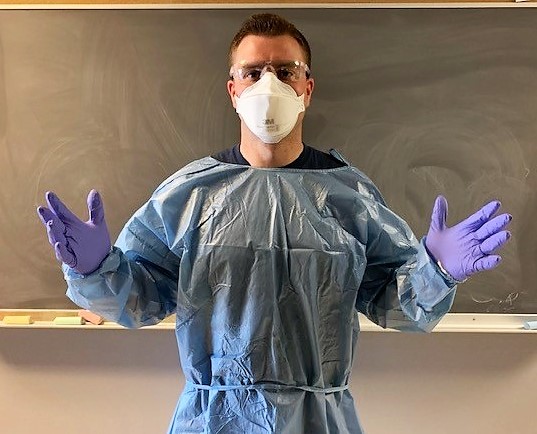 All YFD members wear face masks in the stations (except when eating and sleeping).
When responding to EMS aid calls, firefighters are wearing personal protective equipment, including N95 masks and gowns.
All stations are closed to the public for any non-essential business.
All stations have been disinfected by a donation from Baxter Construction.
Implemented routine disinfecting and cleaning of all stations and apparatus.
YFD's EMS calls have increased by 40% due to COVID-19 symptoms (difficulty breathing, shortness of breath, fever or cough).
Precautions you can take
The Centers for Disease Control and Prevention (CDC) recommends the following precautions to avoid COVID-19:
Social distancing
Washing your hands with soap and water for at least 20 seconds.
Avoid touching your eyes, nose or mouth with unwashed hands.
Cover your mouth and nose with a tissue when you cough or sneeze. Throw the tissue in the trash and wash your hands.
Clean and disinfect objects and surfaces.
Wear a facemask.
Limit gatherings to include only those from your immediate household.